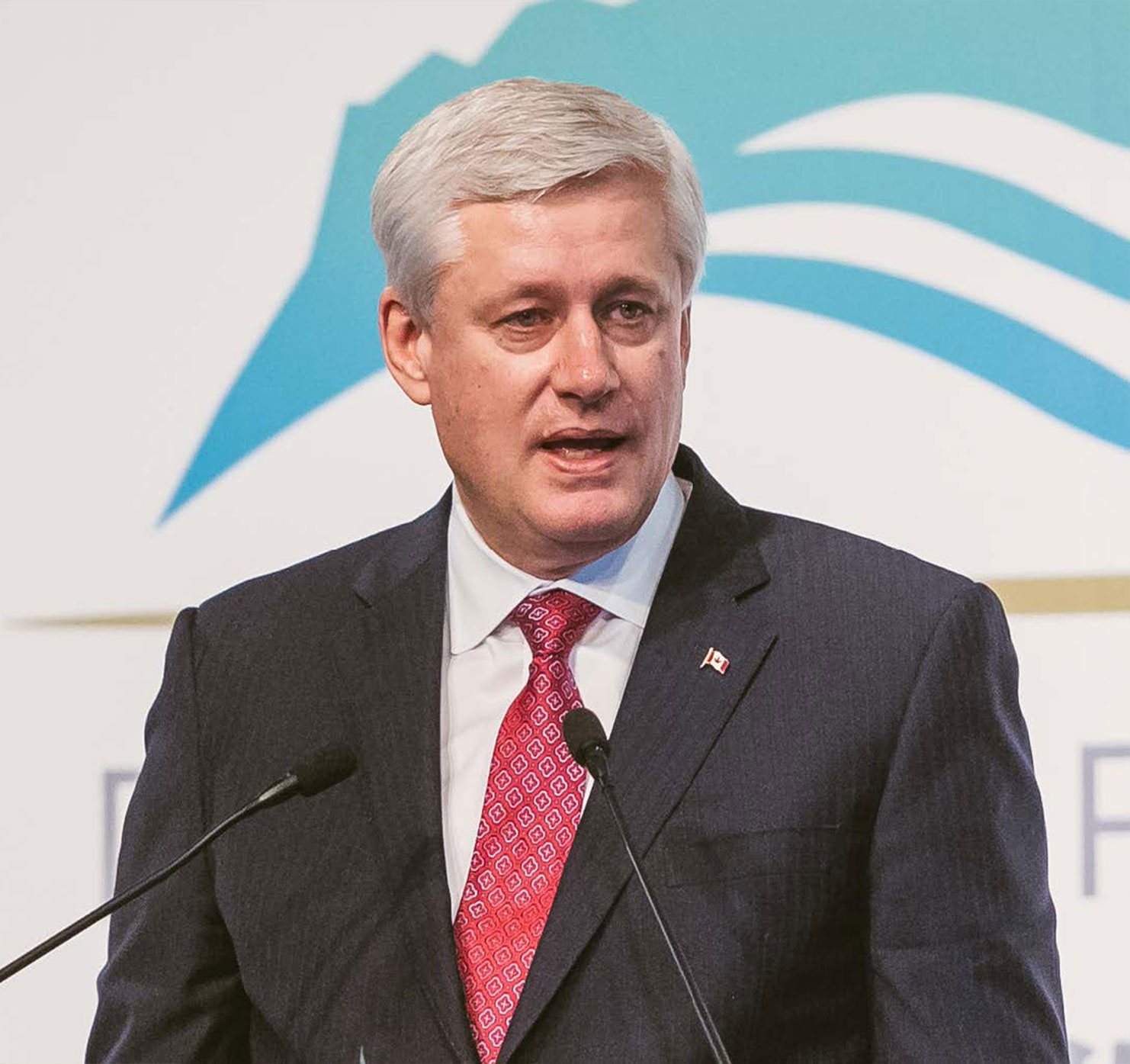 The Rt. Hon. Stephen Harper
Former Prime Minister
Canada
The Right Honourable Stephen Harper served as Canada's 22nd Prime Minister from 2006 to 2015. He created the modern Conservative Party of Canada and won three consecutive national elections, in 2006, 2008, and 2011. He is a strong advocate for free trade and open markets and focused on pragmatic, growth-oriented economic policies and resultsdriven social policy. His term saw reduced federal taxes to their lowest level in 50 years, created 1.3 million new jobs, balanced the budget while making critical investments in healthcare and infrastructure, attracted new investment and fostered innovation.

Prime Minister Harper oversaw a dramatic deepening of relations with India, and developed a strategic and balanced relationship with successive Chinese leaders while refusing to shy away from raising issues of human rights and trade imbalances. An economist by training, Prime Minister Harper was instrumental in shaping financial reform frameworks, implemented a sustainable approach to fiscal stimulus, and led the call for open markets and pragmatic, growth-oriented economic policy. He also applied his pragmatic and results-oriented approach to international development challenges and building long-term geopolitical stability. He is known for his leadership in securing nearly $11 billion in new funding under the Muskoka Initiative to improve the health of mothers and children in the world's most impoverished nations.

Prime Minister Harper resides in Calgary where he is the Chairman and Chief Executive Officer of global consulting firm Harper & Associates. He obtained both a bachelor's and a master's degree in economics from the University of Calgary.