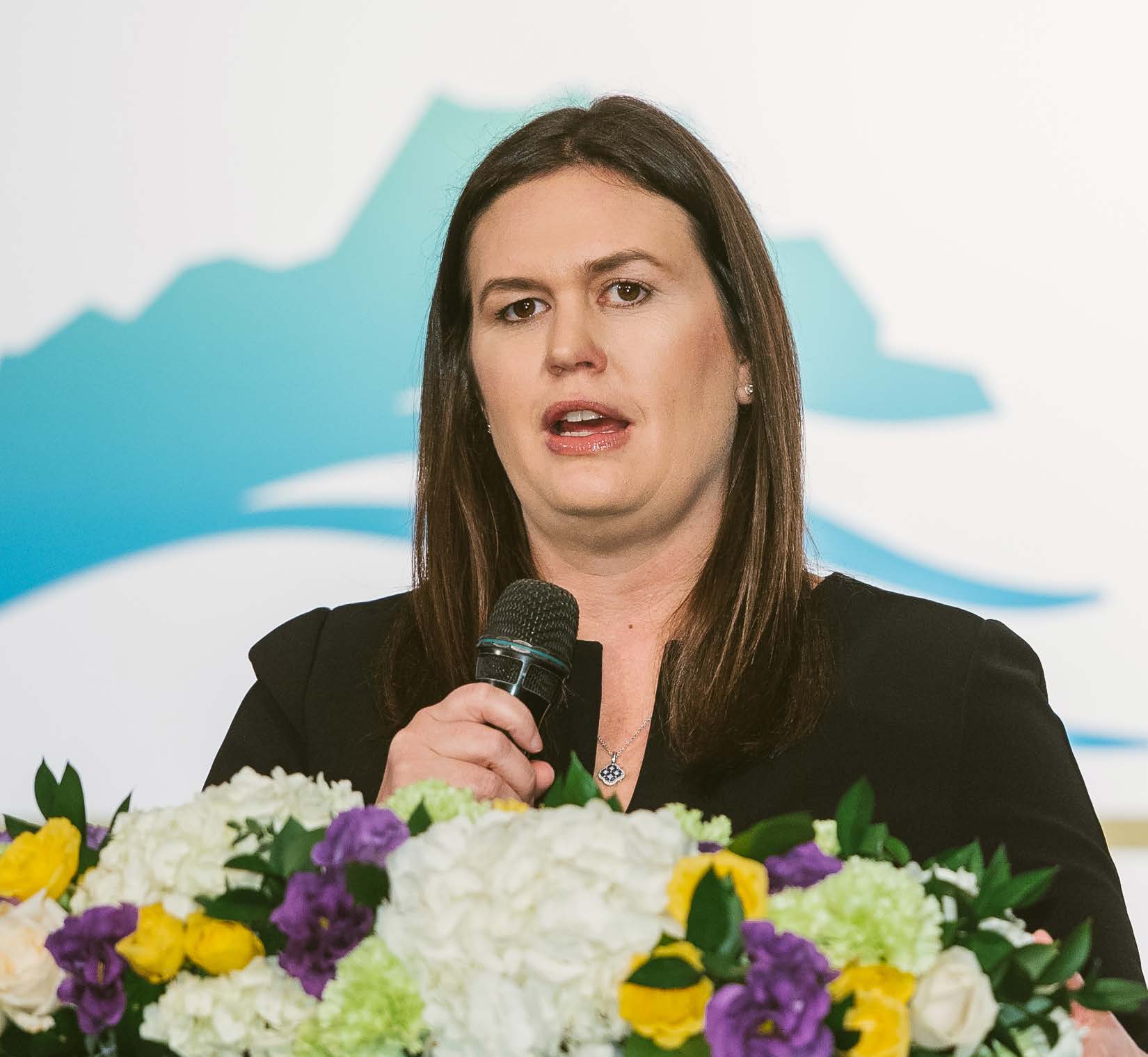 Sarah Sanders
Former Spokesperson
The White House, USA
Sarah Huckabee Sanders served as White House Press Secretary for President Donald J. Trump from 2017 to 2019. As Press Secretary, Sarah deliberated with the President everything from press and communications strategy to personnel and policy. She is only the third woman to ever hold the job of White House Press Secretary.

Sarah joined the Trump campaign as Senior Advisor in 2016 during the Republican primary, and continued in that role through President Trump's victory. She had previously worked in various leadership roles for U.S. senators, governors, and presidential campaigns. In her home state Arkansas, Sarah was Senior Advisor to Senator Tom Cotton in 2014, and Campaign Manager for Senator John Boozman in 2010. She was also a key player in the victory of her father, former Arkansas Governor Mike Huckabee in the Iowa Caucuses and seven other states as his National Political Director.

Sarah was named one of TIME Magazine's "40 under 40" and is recognized as one of the best political operatives of her generation. Aside from her political involvements, she advises major Fortune 500 companies and non-profits, including serving as Campaign Manager of the ONE campaign, a global non-profit that seeks to end extreme poverty and preventable diseases.