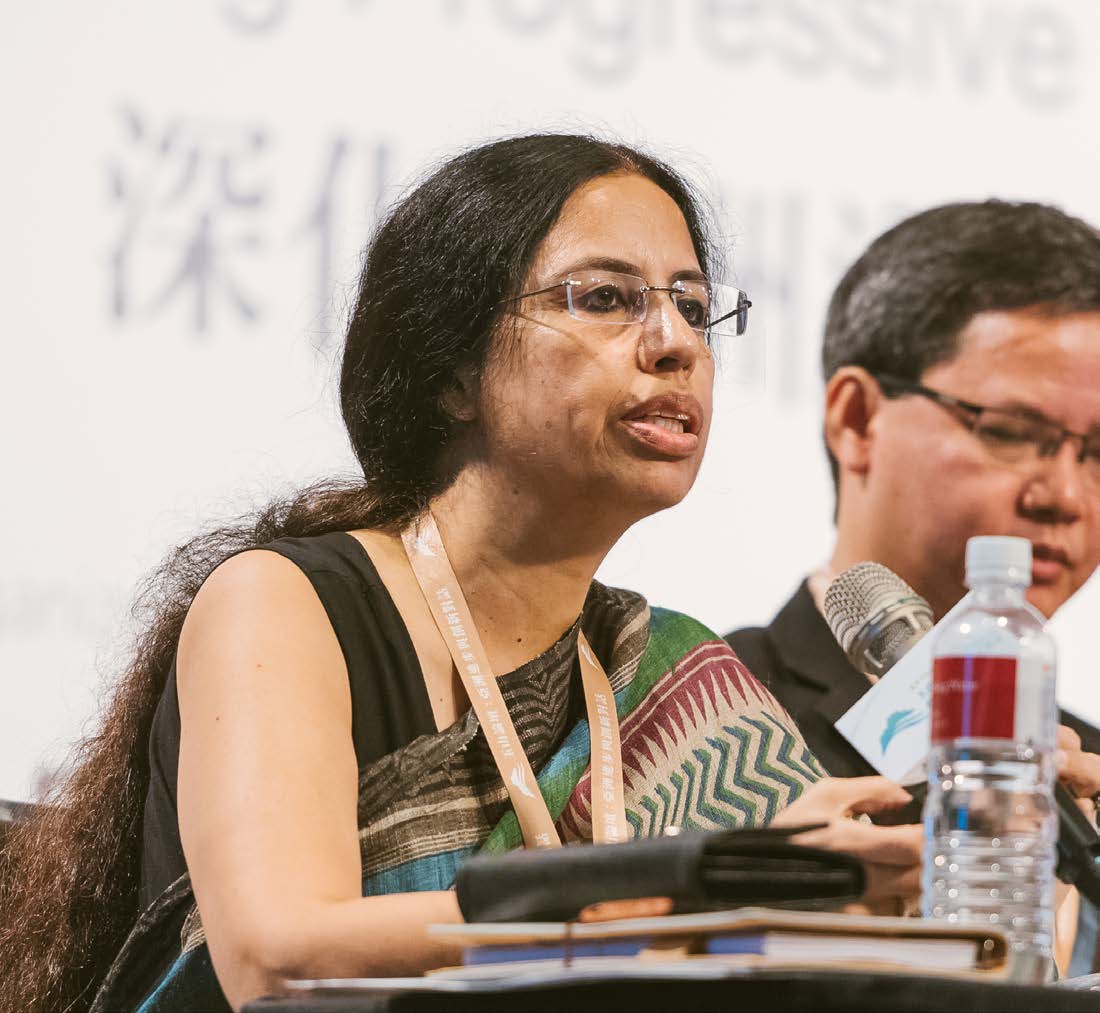 Jatinder Kaur Arora
Executive Director
Punjab State Council for Science & Technology, India
Dr. Jatinder Kaur Arora is Executive Director of Punjab State Council for Science & Technology. The Government of Punjab has given her the responsibility of championing research and innovation across sectors and domains as Chief Executive Officer of the state-funded Punjab Research & Innovation Council. She also serves as Member Secretary to the Punjab Biodiversity Board.

In her professional career spanning more than 30 years, she has spearheaded several projects for application of science and technology in key domains. Dr. Arora provides her technical assistance to the Punjab government's Department of Science, Technology and Environment on all aspects concerning S&T development. She is a member of several prestigious committees under the Punjab government, as well as industrial and academic organizations.

Dr. Arora has been recognized for her contributions towards developing and implementing S&T interventions for sustainable development as well as for her efforts in women empowerment at the grassroots. She was conferred the Punjab Sarkar Parmaan Patra by the Punjab government, the Gr8 Women Award in Science & Technology by the Indian Television Academy, and a Distinction Award by the Society for Plant Science Research. She holds a doctoral degree in Microbiology.