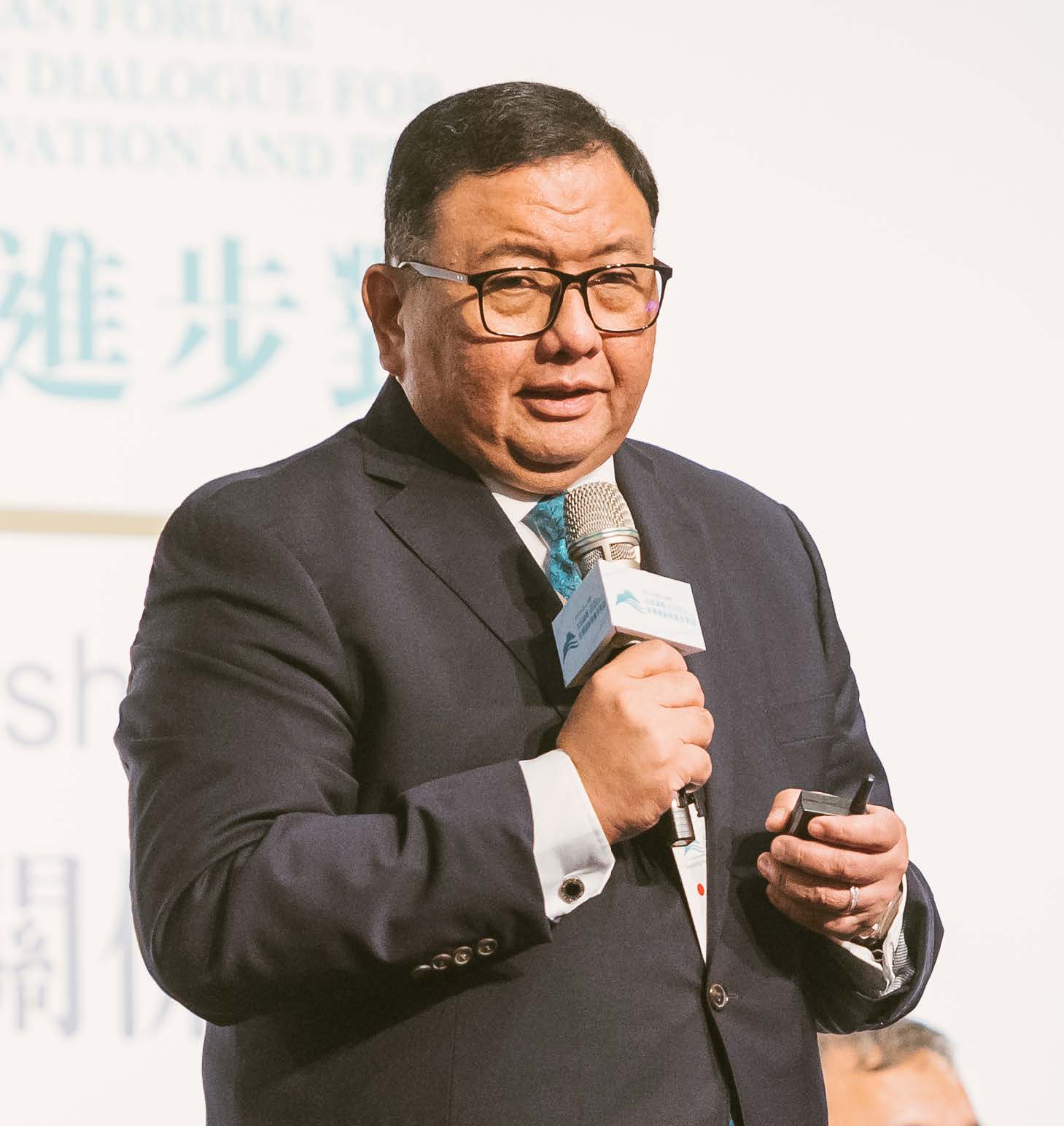 Jose Rene D. Almendras
Senior Managing Director
Ayala Corporation, the Philippines
Jose Rene Almendras concurrently serves as Senior Managing Director and Group Head of Public Affairs of Ayala Corporation (AC), President & Chief Executive Officer of Manila Water Company, Inc. (MWCI) and President & Chief Executive Officer of AC Infrastructure Holdings Corporation (AC Infra). He is also a member of the AC Management Committee, Chairman of the Executive Committee of MWCI and a Board of Director of the following companies within the Ayala Group: AF Payments Inc.; Light Rail Manila Holdings, Inc.; MCX Tollway Inc.; and PHINMA Energy.

He spent 13 years with the Citibank group where he started as a management trainee and landed his first CEO position as President of City Savings Bank of the Aboitiz Group at the age of 37. In 2011, he was recognized by the World Economic Forum as a Sustainability Champion for his efforts as President of MWCI. During his stint as MWCI President and Chief Operating Officer, the company received multiple awards and was recognized as one of the Best Managed Companies in Asia, Best in Corporate Governance, one of the Greenest Companies in the Philippines and hailed as the world's Most Efficient Water Company.

Under the Administration of President Benigno S. Aquino III, Rene served as a member of the Cabinet holding the position of Secretary of the Department of Energy, Office of the Cabinet Secretary and the Department of Foreign Affairs. In June 2016, he was bestowed the highest Presidential Award given to a civilian, the Order of Lakandula, Rank of Gold Cross Bayani.