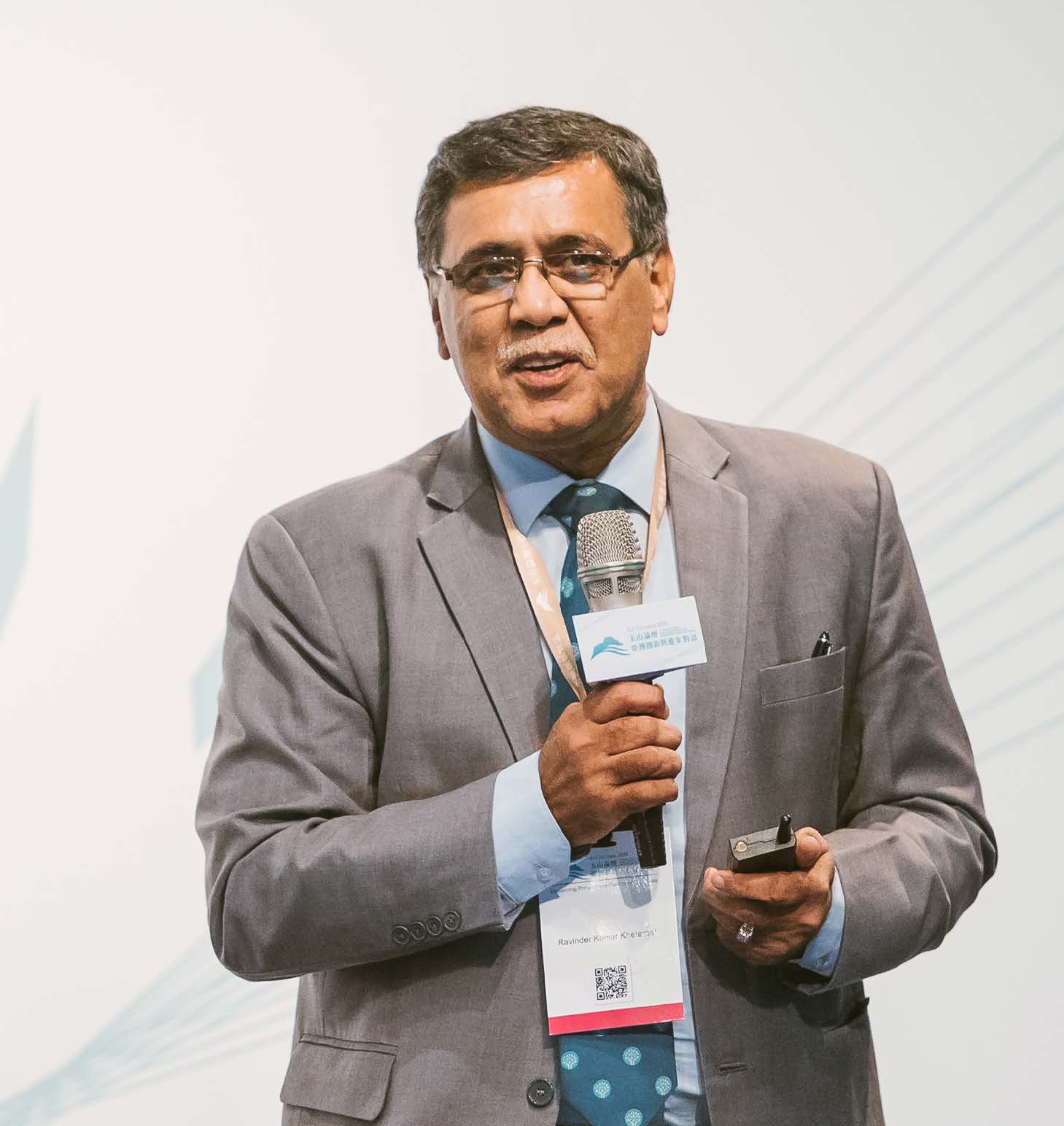 Ravinder Kumar Khetarpal
Executive Secretary
Asia-Pacific Association of Agricultural Research Institutions (APAARI), Thailand
Dr. Ravi Khetarpal is Executive Secretary of the Asia Pacific Association of Agricultural Research Institutions (APAARI) and is based in Bangkok, Thailand. He is responsible for managing APAARI activities in the region including execution of projects sponsored by the FAO, EU, WTO, ACIAR and others on knowledge management and capacity building in agriculture innovation systems, agribiotechnology and bioresources, agriculture science technology indicators, and pesticide risk mitigation. He has served as Regional Director, and as Regional Advisor on Strategic Science Partnerships for the Centre for Agriculture and BioSciences International (CABI) – South Asia (India) for more than seven years. Prior to that, he has worked for the National Agricultural System, India for three decades.

Dr. Khetarpal was a visiting scientist for an EU collaborative project at INRA, Versailles, France for three years, and has worked as Consultant (Technical Expert) for a total of twelve FAO/World Bank/USDA projects notably in Bangladesh, Cambodia, India, Indonesia, Mauritius, Nepal, and Thailand. He also represented Asia as a Developing Country SPS Expert in a Standards and Trade Development Facility (STDF) Working Group under the WTO from 2016-2017.

He holds a PhD in Life Sciences (Plant Pathology) from the University of Paris, and has published 110 research papers, 18 books, 59 book chapters, as well as 16 review articles and policy papers.