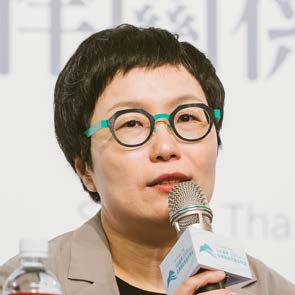 Hsiao Ching Ting
Director
Chair of the Board, Taiwan Creative Content Agency, Taiwan
Ting Hsiao-Ching received a B.A. in philosophy from National Taiwan University. She served as reporter, television documentary filmmaker, and worked for Taiwan Public Television Service (PTS) as news department producer and deputy director of the reporter division. Ting from her considerably wide experience in the media industry has acquired an acute sensibility for visual image as well as a profound insight into various social issues and the ability to analyze them.

During the eight years serving as programming department manager at PTS, Ting oversaw the production of several famous Taiwan dramas, such as Wake Up in 2015. She facilitated the innovation of television programs and raised public issues. Her achievements have been recognized by foreign awards.

During the years serving as political deputy minister of culture, Ting participated in launching multiple initiative programs for cultural content industries and in legislative enactment of major bills regarding cultural affairs. She also supervised the organization of large-scale trade fairs and category changes of the major awards for artistic achievements. Meanwhile, coordinating interdepartmental resources and efforts, Ting engaged in the establishment of Taiwan Contemporary Culture Lab (C-Lab). With the interdepartmental cooperation.

In May 2019, Ting was inaugurated as board chair of TAICCA. She will utilize institutional support to establish a platform for interdisciplinary cooperation, to accelerate the progress of content industries, to plan for global distribution and to build a brand identity for Taiwan's cultural industries.