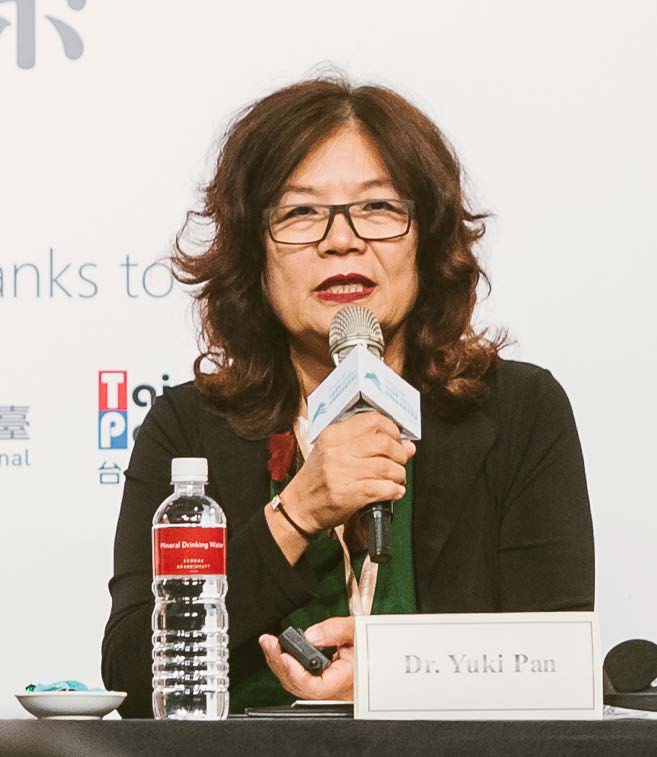 Yuki Pan
Former Director
Museum of Contemporary Art Taipei (MOCA Taipei), Taiwan
Yuki Pan is Director of the Museum of Contemporary Art, Taipei (MOCA Taipei) since her appointment in 2016.

Pan holds a Bachelor's degree and a Master's degree from the Arts Department of the National Taiwan Normal University, and was an Exchange Researcher of Phenomenology and Aesthetics at Louvain-laNeuve University in Belgium. She obtained her Doctor of Philosophy and Aesthetics from Fu Jen Catholic University. While teaching at the National Hualien University of Education, she promoted the reuse of unused public spaces and was an advocate of experimental art. She has been a firm advocate of Taiwan indigenous art and has curated various exhibitions focused on land issues, including Taiwan Avant-Garde Documenta and Taiwan Land Art Festival. Her artworks apply modern editing, collage, reversal, and floating in form and concept, exploring topics like identity, ethnic relations, environment, and more.

Since 2007, Pan has organized five editions of Hweilian International Artists Workshop. Highlight curating programmes include 'PalaFang in Autumn' at the Taipei Contemporary Art Center (2010); 'Taiwan Indigenous Artists' (2010) at Kaohsiung Museum of Fine Arts; 'Life Finds A Way' (2012); and Hualien Stone International Sculpture Festival (2014). She is also a member of the review committee of Pulima Art Festival, which focuses on Indigenous Art.