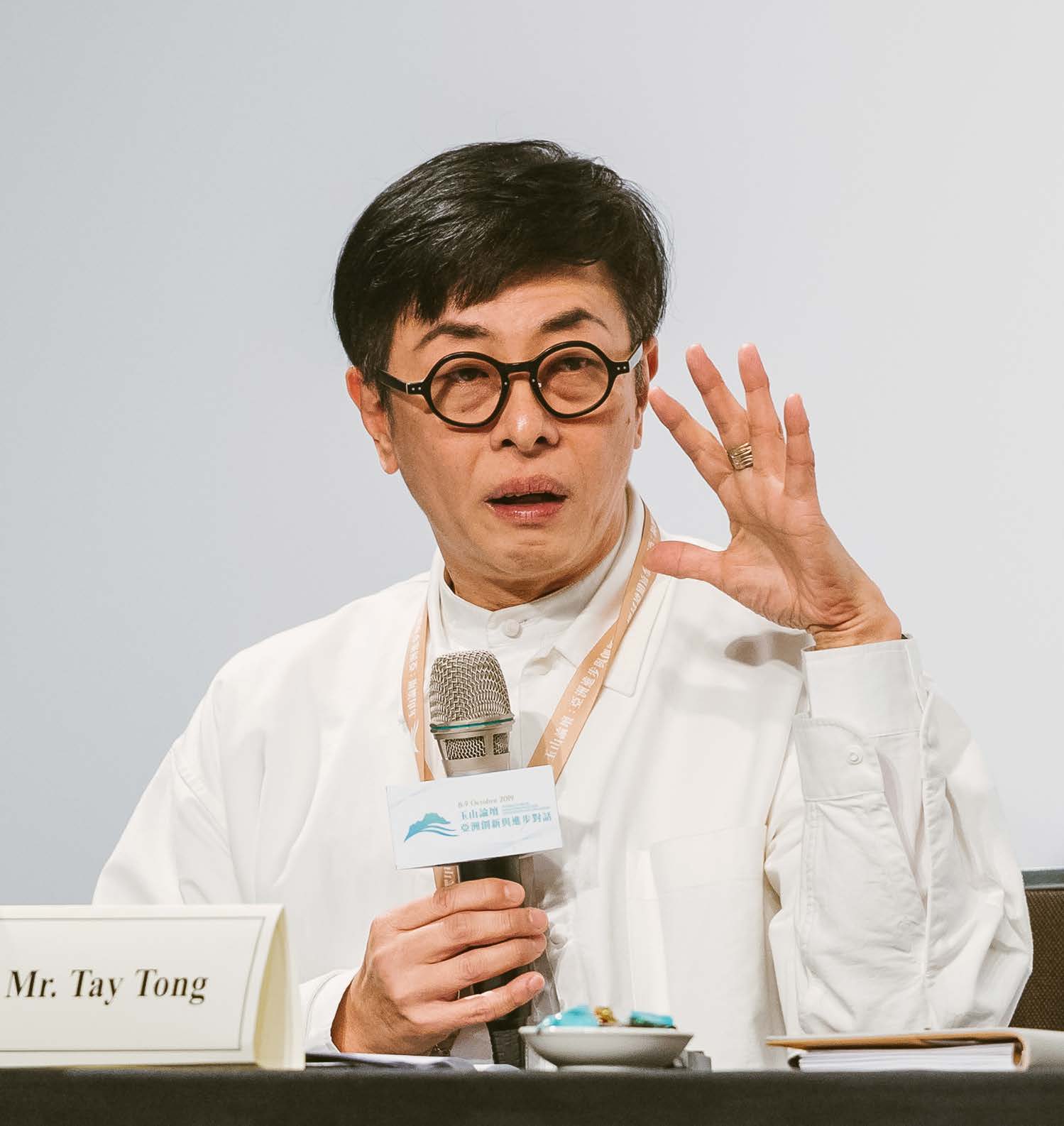 Tay Tong
Arts Consultant
Singapore
Tay Tong is an internationally experienced arts worker, enabler and consultant, with close to 30 years of professional experience working both locally and internationally. He was the Managing Director of TheatreWorks (Singapore) and its home and creative space, 7213. Between 1989 and 2018, managing over 200 productions and international arts festivals in Singapore and abroad. He was Aide to the Festival Director for the Singapore International Festival of Arts from 2014 – 2017. In 2018/2019, Tay partnered with the National Arts Council (NAC), Singapore to formulate a blueprint and a business plan for the implementation of the Arts Resource Hub that aims to provide independent artists and cultural workers with the necessary resources to sustainably continue their practice, unlock new opportunities and grow meaningful careers. The implementation of the Arts Resource Hub was completed in September 2019.

Tay is an advocate of intercultural and interdisciplinary engagement. He firmly supports the philosophy of 'celebrating differences,' cultural negotiation, as well as the internationalization of the arts. He produced the long-running intercultural, multidisciplinary Flying Circus Project between 1996 and 2013; the capacity building program, The Continuum Asia Project in Luang Prabang, between 2002 and 2012; and the first edition of the Curators Academy 2018 for TheatreWorks (Singapore)

Tay was also the Director of Arts Network Asia (ANA) from 1999 to 2017, where he brokered greater intra-Asian dialogues and exchanges. He currently sits on the experts' panel for the Asia-Europe Foundation's Mobility First! grant program, and was Advisor to the Next Generation: Producing the Performing Arts, a transnational South-East Asia / Japan program by the Japan Foundation Asia Centre.